Lesson Plan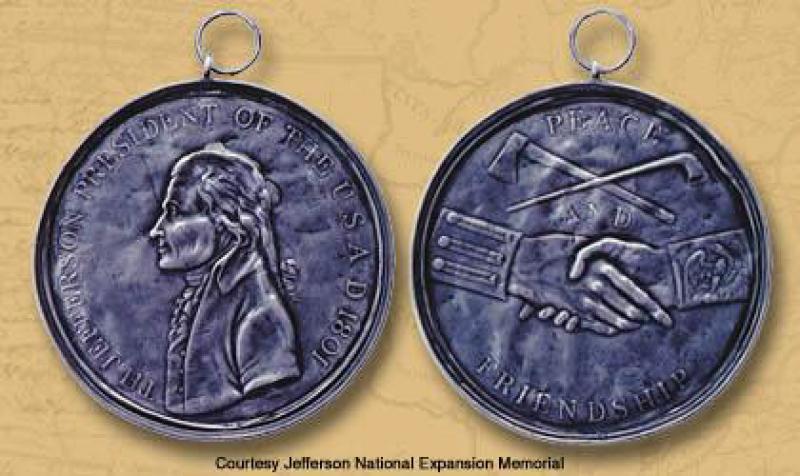 Core theme:
Growing the nation, westward expansion.
Grade level:
7
Duration:
45 min.
Content standard:
Strand- Geography; Topic- Spatial Thinking, Standard- Improvements in transportation, communication and technology have facilitated cultural diffusion among peoples around the world.
Primary Source Used:
Summary of the Lesson:
Students will look at a picture of the front and back of the Jefferson Peace Medals made to give to Native American chiefs on Lewis and Clark's journey westward. Following that, they will answer a series of questions about why dealing with the Native Americans was essential to growing the nation and how that helped to create the United States' culture. 
Description of the Instructional Steps:
1.     Pass out the primary source activity and have students respond to the questions.
2.     After the students have answered the questions, discuss the questions and answers together as a class.
Post-assessment:
Pass out post-assessment question and have students answer them either in class or, if time does not allow, as homework.
Collect post-assessment and grade. 
Materials needed by teacher:
Materials needed by students:
Copy of the primary source activity
Copy of the assessment