Lesson Plan
Ohio Content Standards:
Grade 10 - History 3, 9f & 10a, Economics 1, 2, 4 & 5
Grade 11 - Economics 11, 12 & 13
Grade 12 - Economics 1, 3, 6 & 7, Government 1 & 2, Citizenship Rights and Responsibilities 7
Duration of Lesson:
One class period - 50 minutes
Learning Objectives:
Students will be able to identify the perceived role of political parties during the depression, the programs used for recovery, and the resistance to change of the Great Depression Era.
Students will identify the cartoonists' intentions and evaluate the effectiveness of each cartoon's message.
Students will be able to identify the themes within political cartoons of the Great Depression Era.
Summary:
By example, the teacher will demonstrate the identification of central themes in political cartoons. Students will then find themes in a set of political cartoons from the Great Depression Era.
Materials: 
Editorial cartoons 1-8 with publishing information and accompanying copies (for teacher)
Great-Depression-Themes-Worksheet.pdf
Editorial cartoons 1-8 without publishing information (for students)
Pre-Assessment:
Teachers should use these questions to facilitate a class discussion.
Explain assignment using "The Bulwark" by Dormantt Smith as an example.
Discuss themes that are shown in "The Bulwark" (ex. Strength of the AFL union).
Write on overhead or smartboard.
Instructional Steps: 
Hand out Great Depression Themes Worksheet
Complete pre-assessment activity.
Place students in groups of four.
Hand out cartoon packet.
Students will complete Great Depression Themes Worksheet using the cartoon packet.
Post-Assessment:
Discussion on Great Depression Themes Worksheet, have students defend their positions.
Grade Great Depression Themes Worksheet
 
Cartoons: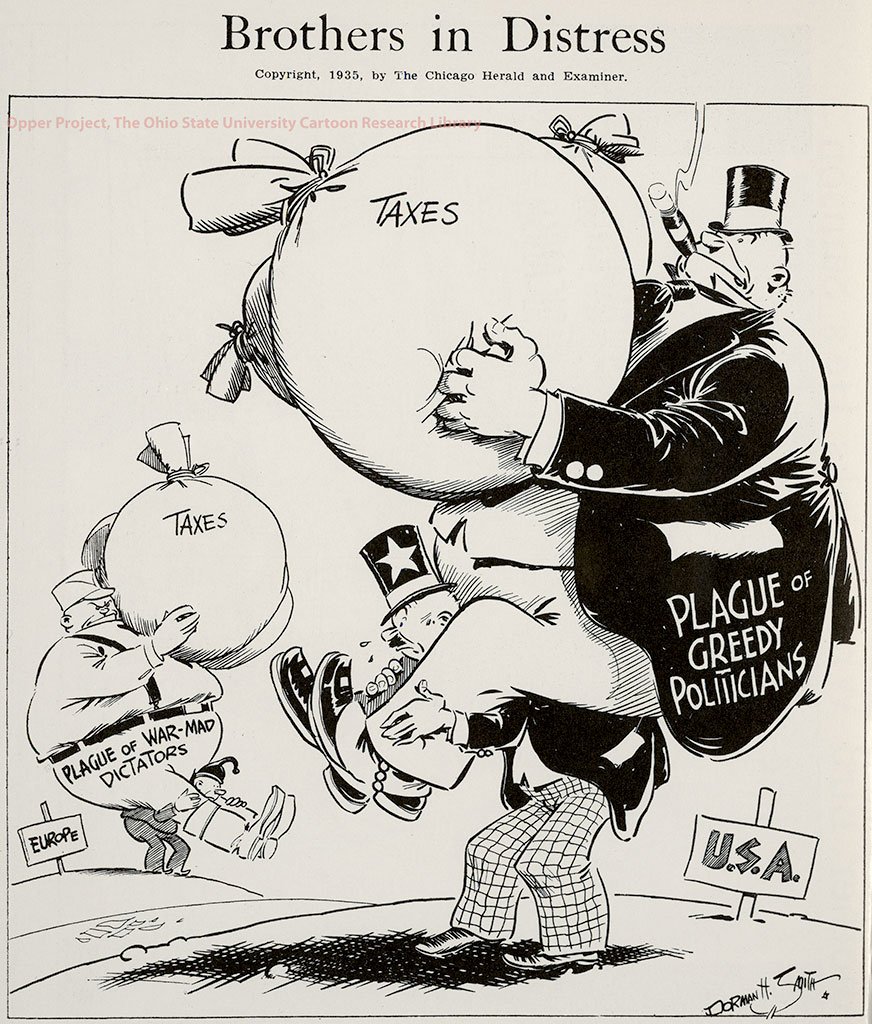 Brothers in Distress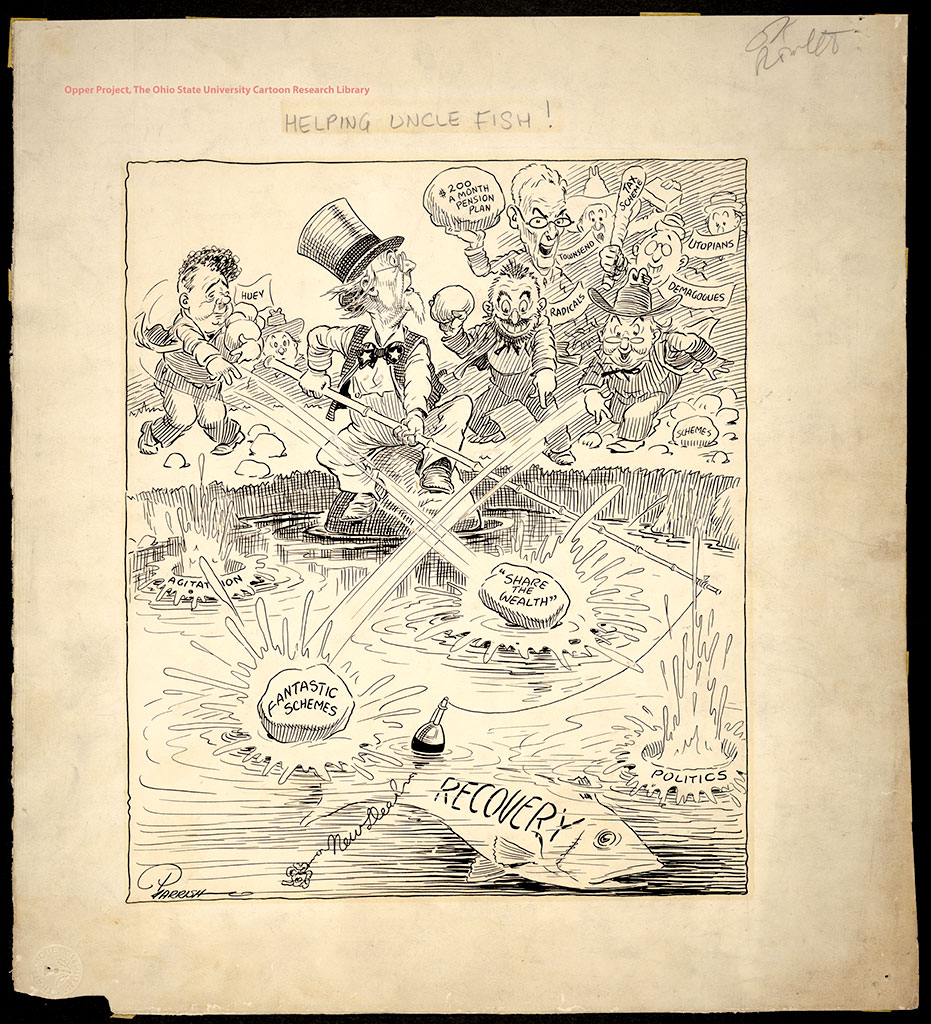 Helping Uncle Fish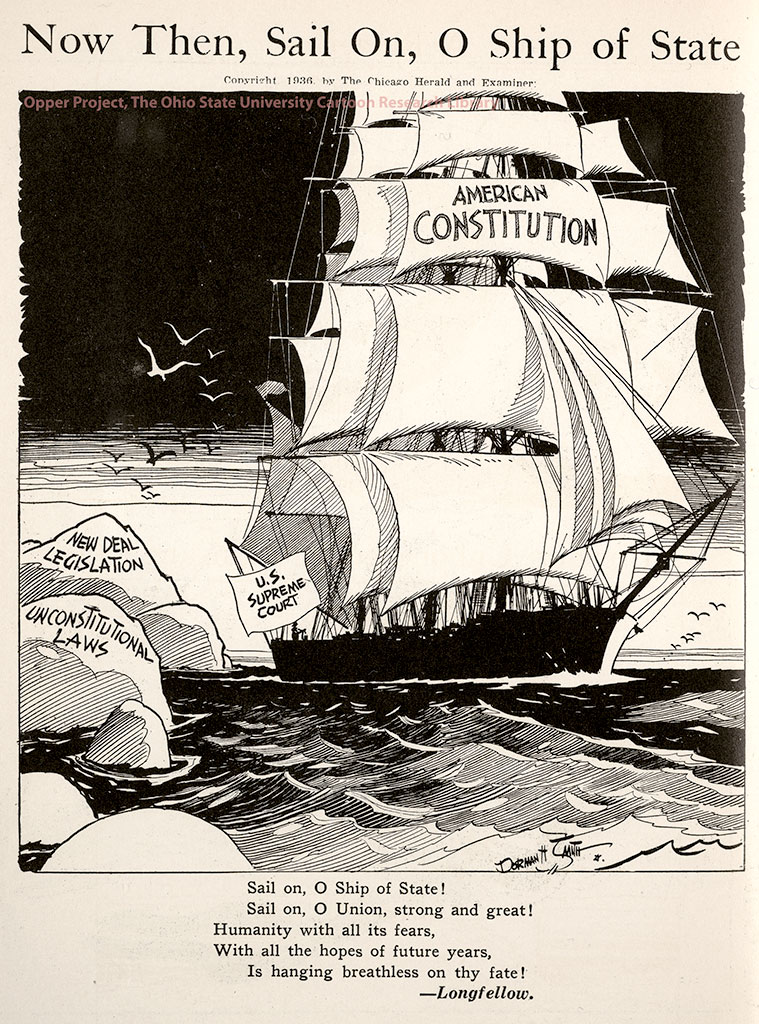 Now Then, Sail On, O Ship of State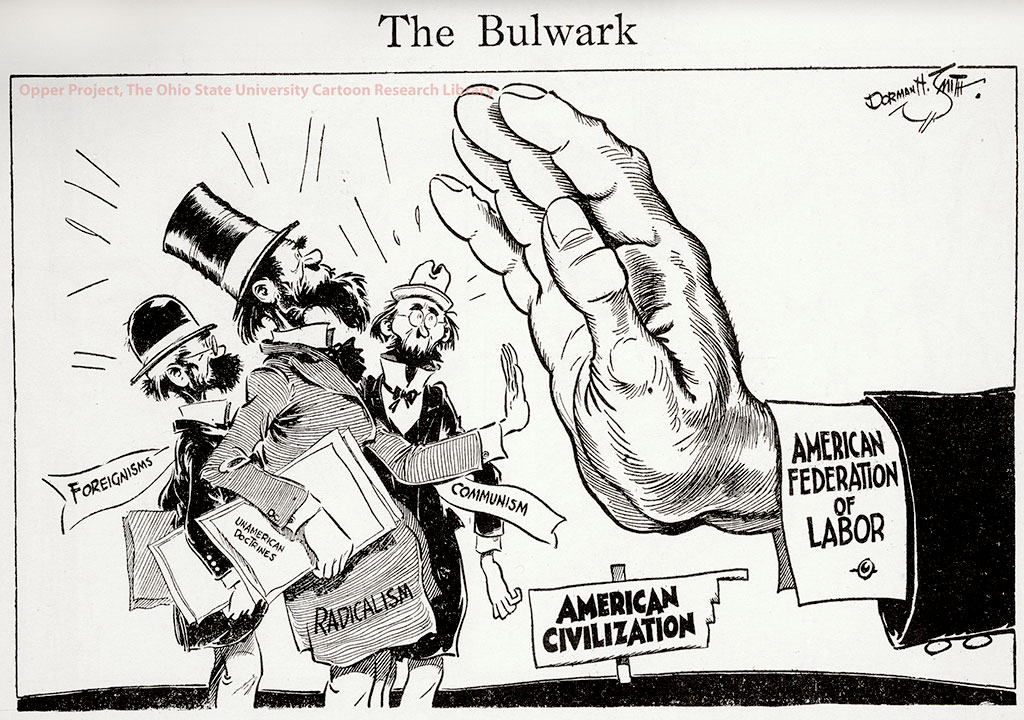 The Bulwark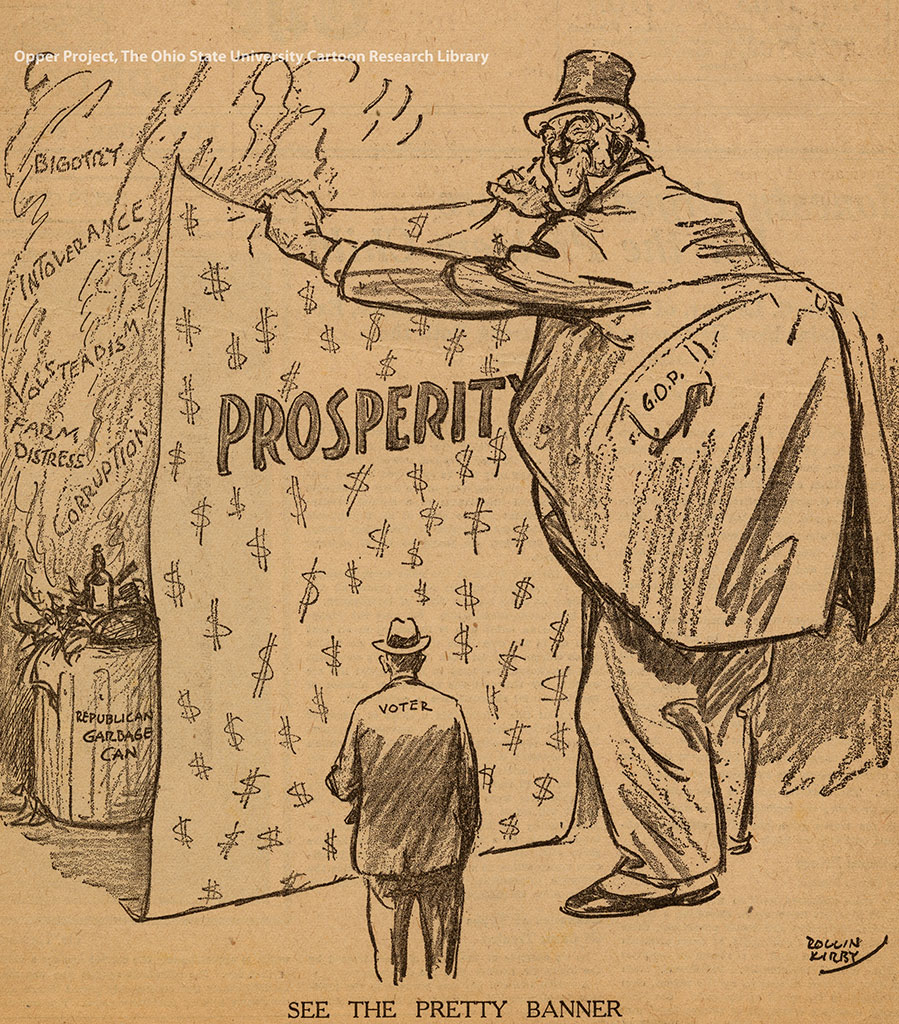 See the Pretty Banner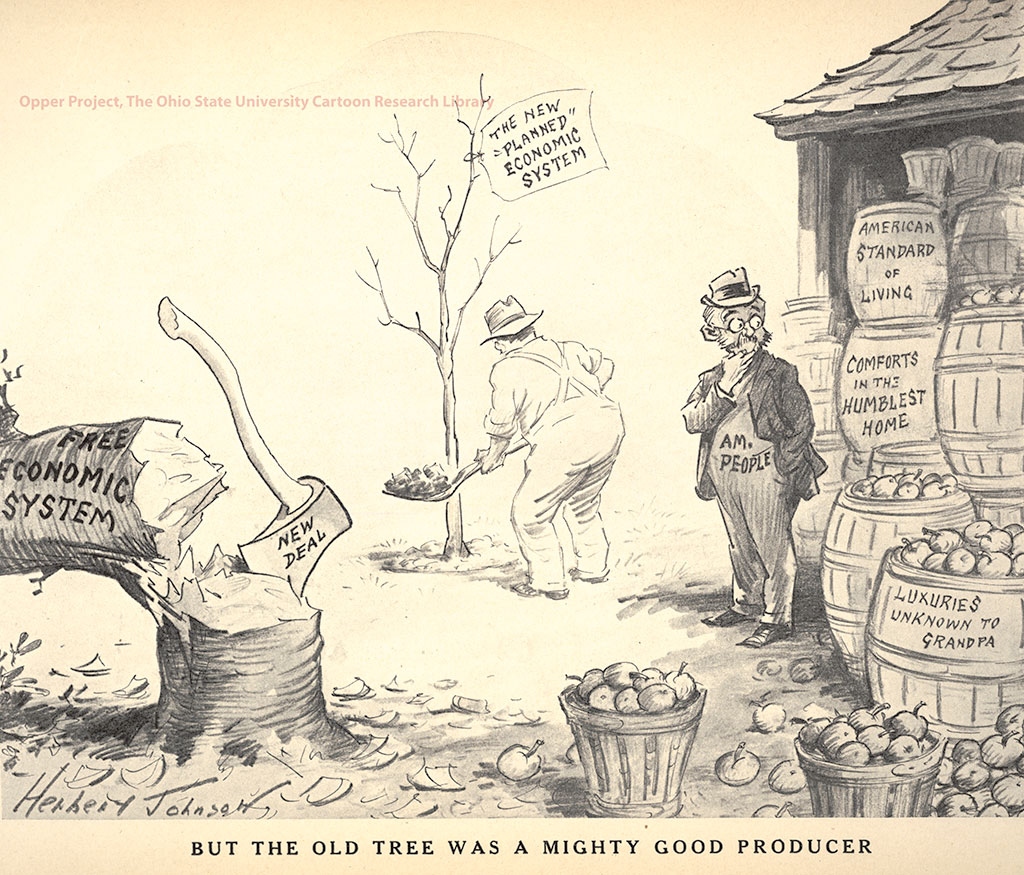 But the Old Tree Was a Mighty Good Producer