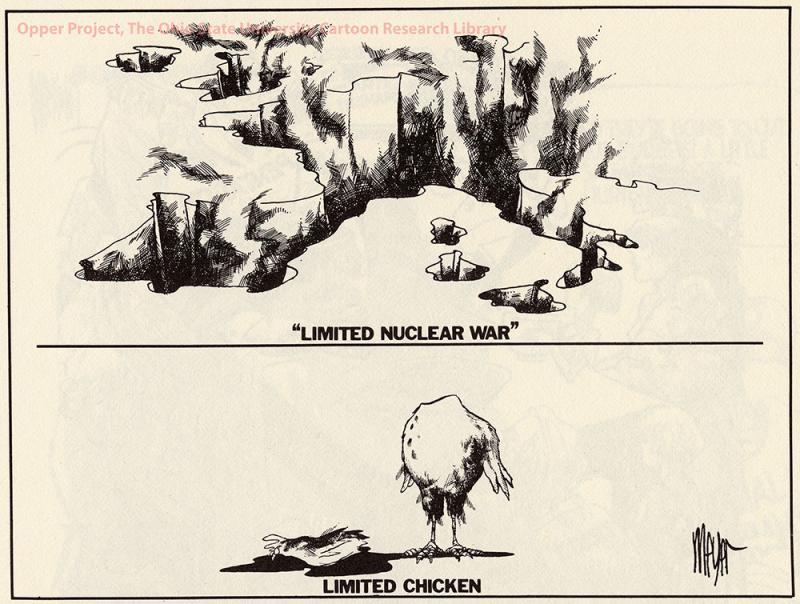 (Download full-sized image here.)
Creator:
Tom Meyer
Publication:
Reprinted in Best Editorial Cartoons of the Year 1982
Publication Date:
1981
Description:
The conflict between the United States and the Soviet Union (or Russia) in the last half of the twentieth century is called "the Cold War" because it never escalated into full-fledged battle, the United States vs. Russia, democracy vs. communism. Americans felt that communism was antithetical to the American system, and characterized the Soviet government as bent on dominating the world. The tensions between the two nations continued to escalate as each country stockpiled nuclear weapons and threatened to use them against the other. The stakes of such a war were often configured as a doomsday scenario in which each side would obliterate the other, often referred to as "mutually assured destruction," or MAD.
Source:
The Billy Ireland Cartoon Library & Museum at Ohio State University